The Trust is delighted to announce that it has received a grant of £1,300 from the Bucks Masonic Centenary Fund and a further donation from the Grenville Lodge towards the cost of a computerised MODES system. This will enable the Trust to fully document its collections and continue to meet Museum Accreditation requirements.
Lieutenant Colonel Simon Wilkinson, BMMT Chairman, received the cheque from Bucks MCF representative Andrew Hough at the Old Gaol in Buckingham.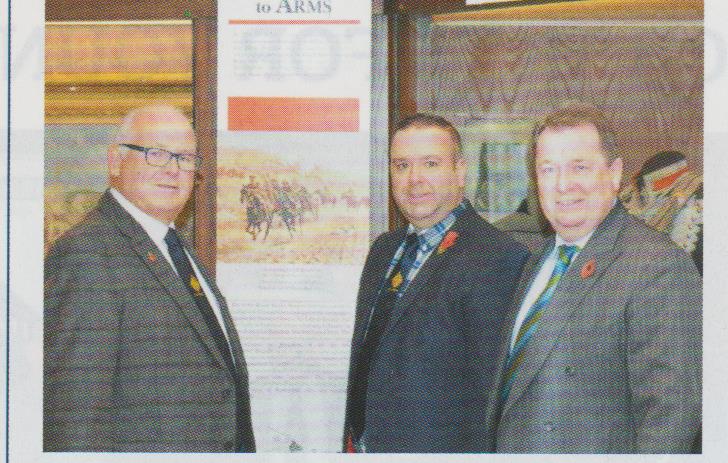 ---
This website of The Buckinghamshire Military Museum Trust ('BMMT') is copyright of BMMT. If any items on the site are republished or copied for research private study or for use within educational establishments the source and copyright status must be acknowledged and any reference quoted. Commercial users wishing to reproduce any item must seek prior written permission from the Trustees. 
BMMT has taken all reasonable steps to ascertain any known copyrights. Any infringement is inadvertent and will be rectified on notification.